Symposium
42nd Annual EOS/ESD Symposium and Exhibits - On Demand
Date & Time:

September 21 - October 31, 2020
Location:

On-Demand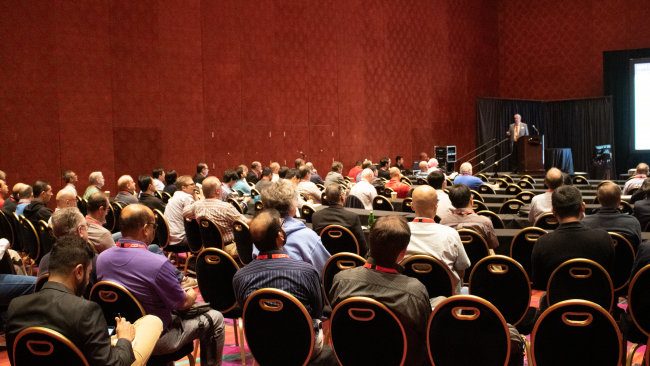 Overview
On-Demand Registration is still open! Register now to view all of the Symposium Offerings On-Demand for 30 days!
(On-Demand Package expected to be ready in 2 weeks)
EOS/ESD Symposium is a Hybrid event – What does that mean?
A hybrid event is a combination of presentations delivered in person, by livestream or and on-demand recording.
Presenters can be present at the event giving their presentation, off-site streamed live or recorded for on-demand offerings.
Attendees can be present at the event or view all the symposium offerings from the comfort of their home/office either live or on-demand.
On-Demand Offerings
If you want to experience the Symposium On-Demand, here is what you can expect:
Tutorials are pre-recorded videos (view at your convenience)
Symposium presentations are recorded live (either speaker was on-site giving presentation or live from off-site)
Pre-recorded video of presentation(s)
30 days access to selected offering(s)
Complimentary access to virtual exhibits
Program Links

Symposium Program
Future Events
2021

September 26 - October 1, 2021
Symposium
Westin La Paloma, Tucson, AZ, USA
The Westin La Paloma Resort & Spa
Rate: $145+tax (Resort Fee Waived) | Cancellation Policy: 72 Hours (3 Days Prior to Arrival)

2022

September 18-23, 2022
Symposium
Peppermill Resort & Casino, 2707 South Virginia Street, Reno, NV 89502

2023

October 1-6, 2023
Symposium
Riverside Convention Center, 3637 5th St, Riverside, CA 92501, USA