EOS/ESD Association Services, LLC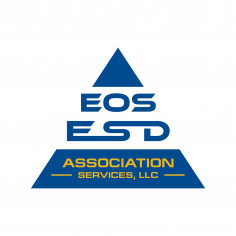 EOS/ESD Association Services, LLC is focused on providing services as an extension of its parent organization, EOS/ESD Association, Inc. EOS/ESD Association Services, LLC executes parts of the Association mission to provide education and training to control and prevent static discharge. EOS/ESD Association, Inc. volunteers, who are experts in their fields and participants of EOS/ESD Association, Inc. standard committees, provide their time and efforts to EOS/ESD Association Services, LLC.
Contact us with your needs for evaluation and discussion. We may be able to help, or we will provide a referral.
Audits of your EPA
Review of your ESD control plan and guidance
Review your plan according to ANSI/ESD S20.20 and IEC 61340-5-1.
Process assessment review to SP17.1
Verification audit of your ESD controls - walking test, independent measurements of your ESD control items
Test Lab Services:
Product and material characterization of static dissipative properties in compliance with all major ESD standards including ANSI/ESD, MIL STDS, IEC and other international standards.
Product Qualification testing as specified by ANSI/ESD S20.20 in our ISO 17025 compliant Lab utilizing a comprehensive suite of calibrated ESD test equipment, temperature/humidity-controlled gloveboxes, onsite controlled environment room, and expert personnel.
Reliability and ESD susceptibility testing of devices and systems utilizing HBM, CDM, and MM simulators to assist with compliance testing, R&D, and troubleshooting in accordance with ANSI/ESD and JEDEC standards.
Experienced, expert team of ESD Program Managers and ESD Electrical Engineers can customize evaluation and testing to assist with R&D and troubleshooting of everything from nasal gel to satellite components.
Consulting Services:
Onsite Consulting and Testing Services for compliance verification of ESD Control and Work Area Materials Qualification per ANSI/ESD S20.20 and the applicable underlying standards.
Evaluate ESD risks and root causes to mitigate and prevent safety, quality, and reliability hazards in manufacturing and clean rooms.
Customized training for learning ESD foundational principals and ESD test equipment usage is available and tailored for specific needs
EOS/ESD Association, Inc. volunteers and members wrote the standards and are the contracts employed by EOS/ESD Associations Services, LLC. Our contractors are the ESDA members that chair our working groups and committees who developed the standards, test methods, and processes you reply on.
Fully insured with Errors & Omission, General Liability, Workers Compensation, Hired Automobile, and Professional Liability Umbrella policies
Direct your questions and inquiries to:
Lisa Pimpinella, Executive Director
lpimpinella@esda.org
Electro-Tech Systems, Inc., www.electrotechsystems.com, a leading manufacturer of ESD Test Equipment and Environmental Control Equipment, is pleased to be a provider of laboratory equipment to EOS/ESD Association Services, LLC, in support of advancing EOS/ESD research and testing.