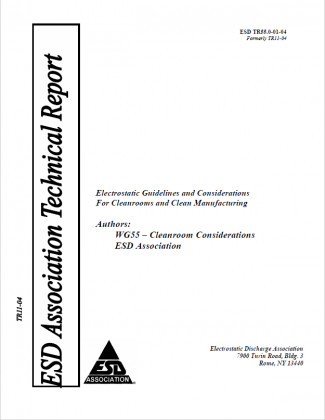 ESD TR55.0-01-04
ESD Association Technical Report – Electrostatic Guidelines and Considerations For Cleanrooms and Clean Manufacturing
This document provides guidelines and considerations for the use of electrostatic discharge (ESD) and electrostatic attraction (ESA) control methods, equipment and materials in cleanrooms and clean manufacturing environments.
ESD Compliance Posters for use in Electrostatic Protected Areas
Table of Contents
All electronic documents must be delivered directly to the intended person for use on only one computer. The document may not be forwarded to any additional users or accessed on multiple computers. Electronic documents will be emailed within 48 business hours.