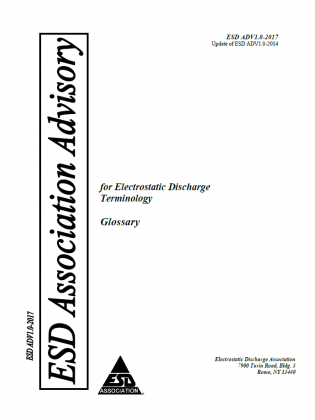 ESD ADV1.0-2017
ESD Association Advisory for Electrostatic Discharge Terminology – Glossary
This glossary promotes technically correct terminology in the electrical overstress/electrostatic discharge (EOS/ESD) community.
Enterprise option available (select from dropdown). Annual renewal required to maintain license.
All electronic documents must be delivered directly to the intended person for use on only one computer. The document may not be forwarded to any additional users or accessed on multiple computers. Electronic documents will be emailed within 48 business hours.