Tutorials
EOS/ESD Association, Inc. Tutorials in Suzhou
Date & Time:

August 12-13, 2020
Location:

Canmax
99 Shuangma Street, Suzhou Industrial Park, Jiangsu, Suzhou, China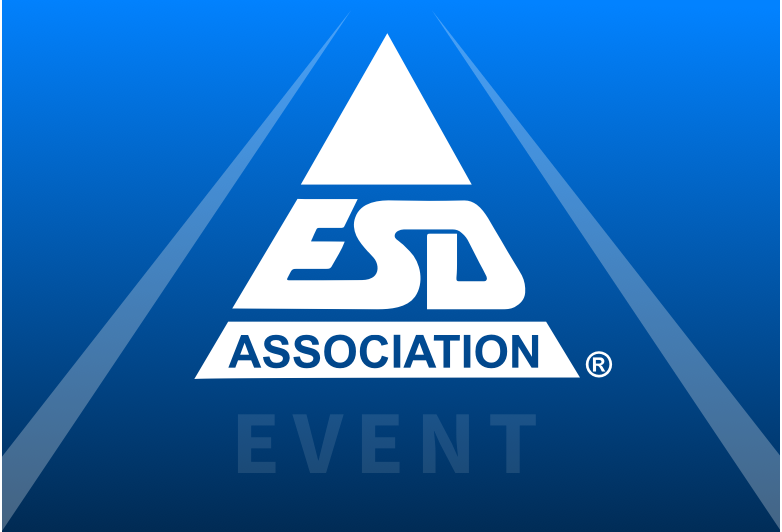 Overview
August 12-13 Suzhou China
2-days
Real-world applications (1/2 day)
• Device, system level and TLP testing - What related knowledge should an ESD control professional be
equipped with? How should they collaborate with device design and FA engineers?
• ESD grounding systems - What standards are relevant? What do these standards call for actually and
how should they be implemented?
• Definitions of process essential insulators and isolated conductors in S20.20 and how these should be
managed
• AHE related ESD controls - Common industry practices and how they are applied to a couple of common
automated handlers (AHE)

Each topic provides case studies, and practical examples as a focus. Demos with instruments will be provided.
Attendees are encouraged to share their experience, and challenges.
ESD Standards (1/2 day)
This Standards Tutorial provides an overview of ESDA Stan­dards, grouped into common test types, based on measure­ment probe and test instruments. Key testing procedures of S20.20 are covered.
Attendees will be invited to share their experience and challenges at the end of Day 1, followed by Q&A.
Full day ANSI/ESD S20.20 – ESD Program Assessment for Internal Auditors and Supplier Quality Engineers
This course will use the checklist used by ESDA certified au­ditors as the basis for the class. However, this class will delve into the meaning behind each of the audit checklist questions in greater detail than is currently found in either the ESD Asso­ciation registrar certification training or the ANSI/ESD S20.20 ESD program design seminar. After taking this class the stu­dent will be able assess a process and determine whether or not it meets the requirements of ANSI/ESD S20.20-2014.
Future Events
2020

June 15-18, 2020
Tutorials
DoubleTree by Hilton O'Hare – Rosemont, 5460 North River Road, Rosemont, IL 60018
DoubleTree by Hilton Hotel Chicago O'Hare Airport - Rosemont
Rate: $132+tax | Group Name: ESDA Spring Meeting Series 2020 | Group Code: SD2

August 17-20, 2020
Tutorials
Lifelong Learning Institute, 11 Eunos Rd 8, Singapore 408601